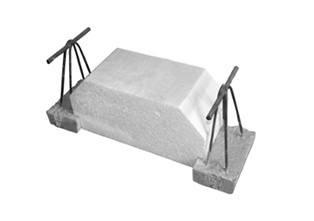 It is new in Armenia, but this technology is used in Europe for over 70 years.
This technology allows for concreting the inter-floor decks without casting.
Monolithic reinforced concrete prefabricated floors have 4 main components:
Spatial triangular concrete beams with reinforcement cage,

Block of foam or other lightweight material

Reinforcing mesh,

Firming monolithic concrete surfaces.

The use of monolithic concrete floors allows you to:
Only in the ceiling of buildings save 30-40%,

Reduce the weight of inter-floors twice,

Carry out works without the use of a crane,

Immediately after the concrete to have a smooth surface,

Carry out installation work in tight spaces,

Easily perform replacement of wooden floors with reinforced concrete.

Increase capacity to overlap 1000km2,

Provide high thermal and sound insolation of covers (floors),

To use easily penoplastic parts for communications.

Carry up to 250m2 on one machine.
Tables designed by Miketal and commissioned and agreed with the Ministry of Urban Development make it easy to carry out calculations and choose the desired beam mark.